Aluminium Reflective Sheets & Coils Supplier & Stockist in India
Aluminium Reflector Sheet Supplier, Aluminium 1050 Reflective Sheets Manufacturer, ASTM Aluminium 1060 H26 Reflective Coils Stockist, Commercial Aluminium Alloy 1100 Reflective Sheets Exporter, High Quality Aluminium Reflector Square Sheets Dealer, Designer Aluminium Reflective Sheets Trader in Mumbai, India
Mirror Finish Aluminium 3003 Reflector Sheets Stockist, Silver Square Aluminium 5052 H14 Reflective Sheet Dealer, Anodised Aluminium Reflective Sheets Manufacturer, Not Anodised Aluminium Reflector Sheets Distributor, Silver Rectangular Aluminium 5083 Reflector Sheets Supplier in India.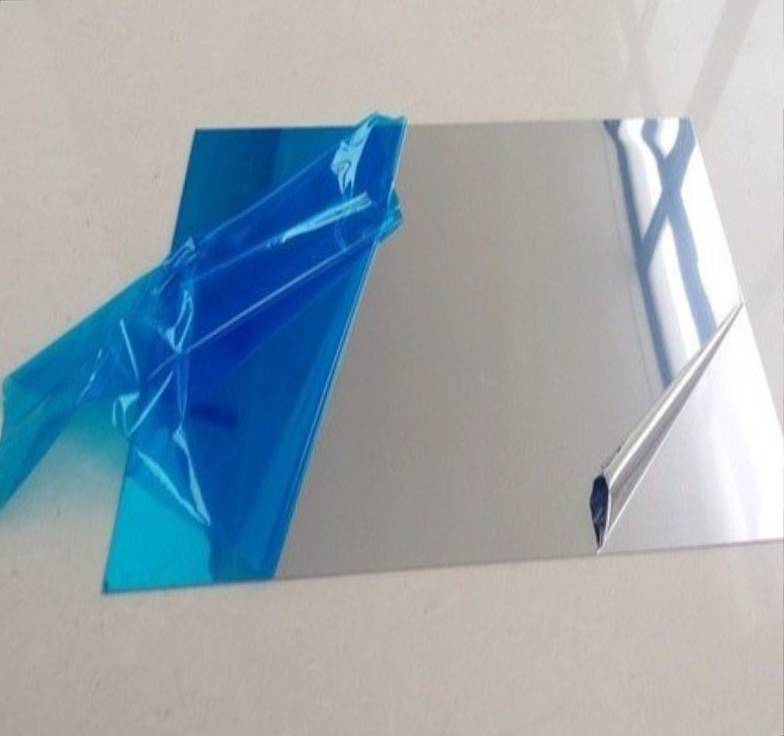 Magnum Industrial Solutions is a leading manufacturer, supplier and stockist of Aluminium Reflective Sheets & Coils. Our aluminium reflector sheets & coils are manufactured using the best quality raw materials and are tested under the supervision of quality control inspectors before delivering to our esteemed customers. We maintain a huge stock of aluminium reflective sheets & coils in different thicknesses, widths, dimensions, shapes, colours and other specifications. We supply aluminium reflective sheets, aluminium reflector coils, aluminium mirror finish reflective sheets, aluminium anodised reflective sheets, aluminium coloured reflective sheets, etc. worldwide.
Our Aluminium Reflective Sheets & Coils come in different standards like ASTM, BS, EN, NF, DTD and other international standards. Aluminium Reflective Sheets & Coils has good corrosion resistance and excellent toughness. Aluminium Reflective Sheets & Coils are mainly used in industries and applications like decorating lighting applications, internal & external lighting applications, incandescent lamps, ceilings, labels & signs, solar reflective film, furniture cabinets, interior decorations, nameplates, led light, elevator decoration, walls, utensils, household appliances, consumer electronics, cars, etc.
Supreme Insulation Aluminium Reflector Sheet Price, Aluminium 6061 H16 Reflector Mirror Sheets, Aluminium Emboss Reflector Sheets Stockist, Aluminium Reflectors Best Prices, Aluminium Mirror Finish Reflective Coils, Commercial Aluminium Reflector Coils Supplier
Magnum Industrial Solutions is a trusted supplier & stockist of aluminium reflective sheets & coils in India. For any requirement of aluminium reflective sheets & coils, contact us today and we will get back to you with the best quote. You can also email us your requirement at sales@aluminiumbronzealloy.com
Specification Of Aluminium Reflective Sheets & Coils
| | |
| --- | --- |
| Material : | Aluminium Alloy |
| Thickness: | 0.2mm to 0.3mm/td> |
| Width : | As per Customer's Requirements |
| Type : | reflector |
| Surface Finish: | mirror |
| Form : | Coil, Sheet |
Types of Aluminium Reflective Sheets & Coils
| | |
| --- | --- |
| Aluminium Reflective Sheets Suppliers | Aluminium Reflective Sheets & Coils |
| Aluminium Reflective Coils Suppliers in Mumbai | Aluminium Reflective Sheets & Coils Exporter |
| Aluminium Reflective Sheets Manufacturer | Aluminium Reflective Coils Stokiest in Mumbai |
Supplying Aluminium Reflective Sheets & Coils to Following Domestic Cities
Mumbai, Delhi, Kolkata, Chennai, Bengaluru, Hyderabad, Ahmadabad, Pune, Surat, Jaipur, Kanpur, Lucknow, Nagpur, Ghaziabad, Indore, Coimbatore, Kochi, Patna, Kozhikode, Bhopal, Thrissur, Vadodara, Agra, Malappuram, Thiruvananthapuram, Kannur, Ludhiana, Nashik, Vijayawada, Madurai, Varanasi, Meerut, Faridabad, Rajkot, Jamshedpur, Srinagar, Jabalpur, Asansol, Vasai Virar City, Allahabad, Dhanbad, Aurangabad, Amritsar, Jodhpur, Ranchi, Raipur, Kollam, Gwalior, Durg-Bhilainagar, Chandigarh, Tiruchirappalli, Kota