Hastelloy Pipe Fittings Manufacturer & Supplier in India
Hastelloy 3d Pipe Bend, Hastelloy C22 Pipe Fittings, Wrought Austenitic Hastelloy C267 Piping Fittings, Hastelloy Buttweld Fittings, Hastelloy Pipe Elbow, Hastelloy 1D Bend, Supplier of Hastelloy 45 degree Elbow, ASTM B366 Hastelloy Short Radius Elbow Supplier, Hastelloy Cross Exporter in India.
Hastelloy C22 Seamless Pipe Fittings, Hastelloy 1.5d Pipe Bend, ASME SB366 Hastelloy Long Stub, Hastelloy 3D Bend, Hastelloy Welded Buttweld Fittings, ASTM B366 Hastelloy Alloy 90 degree Elbow Exporters and Suppliers in Mumbai, India.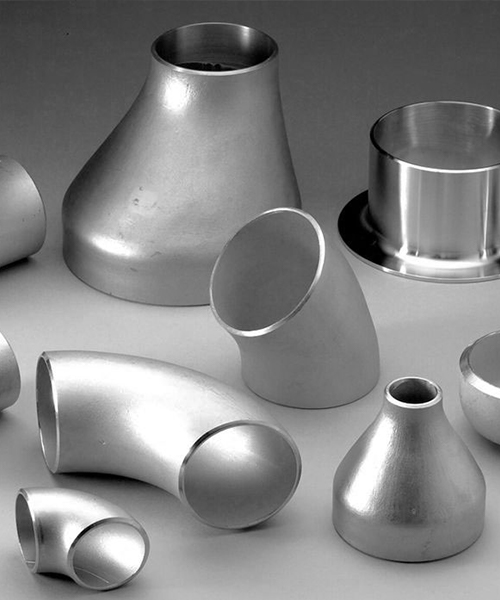 Magnum Industrial Solutions offers offers a wide range of Hastelloy Alloy Butt Weld Pipe Fittings, which are made and available in varied sizes, dimensions, lengths and specifications in order to suit the specific requirements of our esteemed clients.
We also offer these products in different grades such as Hastelloy C22 Butt Weld Pipe Fittings, Hastelloy C276 Butt Weld Pipe Fittings, Hastelloy B2 Butt Weld Pipe Fittings, Hastelloy B3 Butt Weld Pipe Fittings, and Hastelloy X Butt Weld Pipe Fittings.
Hastelloy C22 Buttweld Pipe Fittings, Hastelloy 10d Pipe Bend, ANSI B16.9 Hastelloy C276 Welded Buttweld Fittings, Hastelloy 5D Bend, Hastelloy Alloy End Cap, Hastelloy 180 Deg bend, Hastelloy Alloy Reducer, Hastelloy Alloy Equal Tee, ASME B16.9 Hastelloy Long Stub End Exporter, Hastelloy Alloy Pipe bend Supplier in Mumbai, India.
Magnum Industrial Solutions is a trusted supplier & stockist of Hastelloy Pipe Fittings in India. For any Hastelloy Pipe Fittings requirement, contact us today and we will get back to you with the best quote. You can also email us your requirement at sales@aluminiumbronzealloy.com
Specification Of Hastelloy Pipe Fittings
| | |
| --- | --- |
| Specifications | ASTM B366 / ASME SB366 |
| Material & Grades: | Hastelloy C22, C276, etc. |
| Size | Seamless Butt Weld Fittings: 1/2" - 10", Welded Butt Weld Fittings: 1/2" - 48" |
| Standards | ASME/ANSI B16.9, ASME B16.28, MSS-SP-43 |
| Thickness | 5s, 10s, 40s, 80s, 10, 20, 40, STD, 60, 80, XS, 100, 120, 140, 160, XXS available with NACE MR 01-75 |
| Type | Seamless / Welded / Fabricated |
Types of Hastelloy Pipe Fittings
| | |
| --- | --- |
| Hastelloy 45 Degree Elbow | Hastelloy 45 Degree Elbow |
| ASME SB366 Hastelloy 45 Degree Elbow | Hastelloy Pipe Fittings |
| Hastelloy Buttweld Fitting | Hastelloy Welded Pipe Fitting |
| ASTM B366 Hastelloy Buttweld Fitting | Hastelloy Eccentric Reducer |
| Hastelloy® Alloy Eccentric Reducer | ASTM B366 Hastelloy Eccentric Reducer |
| Alloy Concentric Reducer | ANSI B16.9 Hastelloy Concentric Reducer |
| Hastelloy® Alloy Lateral Tee | ASME B16.28 Hastelloy Lateral Tee |
| ASTM B366 Hastelloy Equal Tee | Hastelloy® Alloy Long Stub End |
| ASTM B366 Hastelloy Long Stub End | Hastelloy Short Stub End |
Supplying Hastelloy Pipe Fittings to Following Domestic Cities
Mumbai, Delhi, Kolkata, Chennai, Bengaluru, Hyderabad, Ahmadabad, Pune, Surat, Jaipur, Kanpur, Lucknow, Nagpur, Ghaziabad, Indore, Coimbatore, Kochi, Patna, Kozhikode, Bhopal, Thrissur, Vadodara, Agra, Malappuram, Thiruvananthapuram, Kannur, Ludhiana, Nashik, Vijayawada, Madurai, Varanasi, Meerut, Faridabad, Rajkot, Jamshedpur, Srinagar, Jabalpur, Asansol, Vasai Virar City, Allahabad, Dhanbad, Aurangabad, Amritsar, Jodhpur, Ranchi, Raipur, Kollam, Gwalior, Durg-Bhilainagar, Chandigarh, Tiruchirappalli, Kota